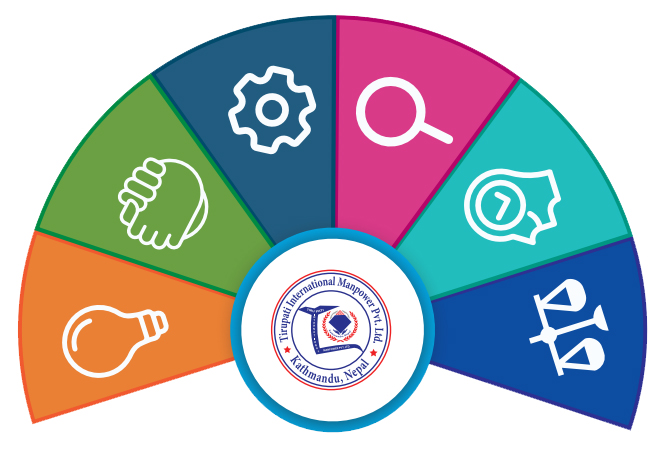 INNOVATE & IMPROVE
Innovation opens a window for creativity and high performance. We are committed to our continuous growth & development.
TEAMWORK
We work as a team. We share knowledge, experience and leverage continuous improvement for learning.
INTEGRITY
All individuals are accountable for the highest standards of ethical behavior. We deliver recruitment services with honesty, transparency, equality and consistency.
TRANSPARENCY
We maintain total transparency with both recruiter and employee at the time of recruitment.
POSITIVITY
We strive to have a positive attitude in all that we do.
LAW
We respect the international laws and the laws of each nation and do our business there adequately.